How long will it take for my order to be delivered?
Please see Delivery & Returns page
Will I get a confirmation when my order has been placed?
Yes, you will receive an automated confirmation email once you have placed an order with us.
Will I get a confirmation when my order has been dispatched?
It is currently not possible to send a confirmation of when your order has been dispatched, but we aim to dispatch on the next working day after we receive your order.
What happens if I am out when my order is delivered?
Unless you have provided special delivery instructions, your product(s) will be retained by our courier if you are not available when your order is delivered.
The driver will make a second attempt to deliver but if you are not available, they will leave a note with instructions to collect from your nearest collection point.
Would I be able to have the order delivered to a different address?
Yes, the checkout page has an option to complete both a billing address and delivery address.
How much shelf life is there on the beer? 
We aim to provide all beer with at least four weeks left until the best before date, excluding Minicasks, which due to their fresh nature will arrive with at least a one week shelf life.   
What happens if an item is damaged or broken? (e.g. glassware or bottles)
In the unlikely event that you experience any breakages, please contact us and we will happily arrange for either a replacement or refund. We will require proof of any damages in the form of photographic evidence from you or by confirmation from our couriers. Please get in touch straight away via email shop@everardsmeadows.co.uk
Do you accept PayPal? No
Do you ship abroad? We currently only ship within the UK.
Can I collect my order?
Of course, simply select 'Click & Collect' when you reach the checkout page. 
Can I recycle my minikegs/minicasks?
Please check with your local recycling centre.
Can I recycle my beer bottles?
Yes, all bottles can be recycled in your glass / mixed recycling as normal.
I can't find what I'm looking for in the online shop?
If you can't find what you're looking for or have any queries, just give us a call on 0116 201 4102 and we will be more than happy to have a chat with you.


Keeprs Gift Pack
Keeprs Gift Pack 6 x 5cl.
This gift pack makes the Gift!
It contains a selection of 6 miniatures.
It includes; 
Keeprs Classic London Dry with British Honey

Keeprs Smoked Honey Bourbon
Keeprs Honey Spiced Rum
Keeprs British Elderberry Gin
Keeprs Mulberry & British Honey Gin
Keeprs British Raspberry & Honey Gin
37.5% ABV
FREE
DELIVERY
When you spend £60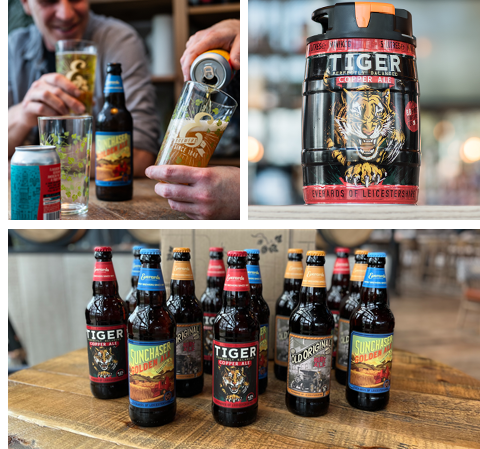 It is against the law to sell or supply intoxicating substances to persons less than 18 years of age in the UK. By placing an order the purchaser or recipient has confirmed that they are over 18 years of age. If there is any doubt then our courier is at liberty to request some form of I.D. from the purchaser or recipient and if they are not satisfied that they are over the legal age to buy alcohol then they will not leave your beer.
---
More from this collection